Digital Speed Governor For Kenya Vehicle Speed Limit
By gps tracking device In Blog On September 30, 2022
---
Digiatal speed governor is a tool for vehicle speed control. Per Kenya ES2295 2018, digital vehicle speed governor with GPS integrated is needed and must be installed on all commercial vehicles to reduce and avoid road accidents.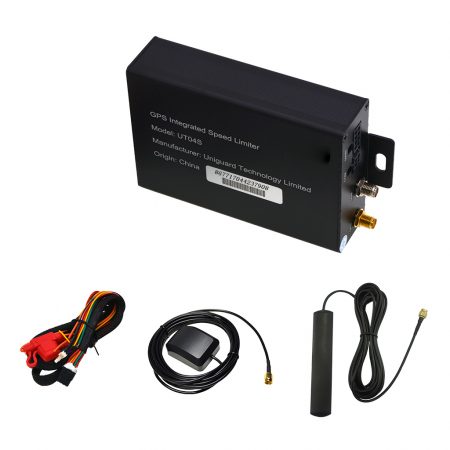 Main features of Kenya digital speed governor:
1.Speed Limiter.
Speed limit at a preset speed.
Geo fencing speed limitation: specific speed limit value at specific areas.
Can be applicable for trucks cars school buses.
2.USB flash and Bluetooth download data
Download average speed in every minute in 15 minutes
Configuration in android phone instead of computer
USB flash download reports including average speed at 5 seconds interval in 72 working hours.
3.Reports.
Mobile APP/Website Platform for vehicle monitor.
Vehicles driving track playback.
Mileage record statistics.
4.Fuel monitor.
How much fuel does every vehicle use and how much do they cost everyday.
5.Real-Time Fleet Management Solutions
Online website tracking by GPRS data network.
Track on command by mobile SMS to get the latitude, longitude, speed, direction & odometer etc;
Check the location directly by the Google map's URL
Remote management ( The administrator just need to enter into the platform to check the situation of over speed )
Summary record ( Speed, Mileage, ACC state, Street address, Owner, Sim,etc.)
Runtime record
GPS vehicle digtal speed governor suppliers in Kenya
1 TMC GROUP (tmcgroupafrica.com)
We offer the best Digital Speed Governors, Speed Limiter, Tracker & Recorder in the Industry. Trailmycar commits to offering simple but reliable solutions operated across multiple support platforms that have satisfactorily met and surpassed client needs and requirements. TMC have branches in Kenya, Tanzania, Uganda, and Burundi.
2 LiveTrac (livetrac.co.ke)
LIVETRAC prides itself in offering simple but reliable solutions operated across multiple support platforms that have satisfactorily met and surpassed client needs and requirements. We are in the business of helping you keep proper control on your mobile assets as well as take control of utilization of your fleet using the latest technology for maximum realization of return on your investment. LiveTrack has an operating center in Kenya and Tanzania.
3 Nova (novadigitalglobal.com)
NOVA DIGITAL SERVICES LIMITED was founded in the year 2018 to meet the personal security needs of Kenyans and East Africa's growing population. It specializes in providing Vehicle tracking services using Global Positioning System (GPS) Technologies. Nova operates in Kenya mainly.
4 SmartFastTrackers (smartfasttrackers.co.ke)
Founded in January 2014, Smart Fast Trackers offers a selection of easy-to-use wireless solutions designed for the protection in both asset and fleet management. The security systems provide an integral and complete security solution as they each combine advanced technology, telecommunications and digital data.
5 Interdiesel Works (interdieselworks.co.ke)
Interdiesel Works was founded in 2006. It is the leading automotive solution provider in Mombasa Kenya Incorporated in the year 2006. Our company specializes in the following services digital speed governor, GPS tracking services & monitoring, car alarms, vehicles identity & tints, inspection & maintenance of air receivers, service of fuel injection pumps and supply of diesel parts.
6 HG (hgspeedlimiters.com)
HG is a company located in Kenya. We deal and install the modern speed governors as mandated by the new transport laws. We are approved by National Transport and Safety Authority (NTSA), Kenya Bureau of Standards (KEBS), and the Communications Authority (CA).
7 SPS (sps.co.ke)
SPS Company Limited is a Kenyan based private engineering-oriented enterprise founded in 2004. It started as a sole proprietorship business and later changed its status to a limited company in 2015. We specialize in GPS tracking, car anti-theft alarm systems and vehicle speed limiters among other systems relating to automotive safety and security functions. Our team has extensive background encompassing decades of experience in the fields of vehicle and asset tracking, security and safety systems.
8 Eureka (eurekaafrica.com)
Eureka has been in operation in this field for over 25 years and has professionally served clients cutting across the public, private sector, individuals as well as corporate firms. Some of the main clients successfully served include: • Learning institutions, • Financial institutions, • NGO'S, • Cooperative Societies, • Factories, • Supermarkets, • Religious Institutions, • Public Transport Companies and • Private Vehicles Owners
9 TrackTrail (tracktrailltd.co.ke)
Tracktrail Solutions Ltd is a Vehicle Tracking and Fleet Management Company committed to providing competitive and high quality services. We serve all sorts of clients while developing and nurturing strong, reliable partnerships with both local and international agents.
10 Markmann (www.markmann.co.ke)
Markmann and Company Limited, is a reputable organization that has been dealing with fleet management since its inception in 1951. Markmann has been dealing with a variety of
products that include: Real Time Web Based GPS Fleet Management system, Computerized Digital Tachograph Fleet Management system, Vehicle Car Alarm Security Systems (GSM Car Alarms), Speed Governors(Automobile & Motorcycle)
11 Ajira (ajiratracking.com)
Ajira team is dedicated to giving our customers whatever they need to track and manage their fleets. Unlike other companies that require new rigorous contracts every time a few vehicles need to be added, and software companies that don't have the dedicated help that Ajira provides, Ajira takes a hands-on team approach and is always available to provide our customers with assistance.
12 PGL (powergovernors.co.ke)
Power Governors Ltd (PGL) is a Kenyan based Award winning medium-sized enterprise established, to primarily focus on the development and fitting of the next-generation motor vehicle safety solutions for Africa and global markets as well. The company's product portfolio includes leading supplier and installer of Digital Speed governors, Superior Vehicle and motorcycle tracking devices, local and imported car battery brands, Fuel Protect solutions, Slime Tire solutions, and Automotive Alarms all of which are all continuously improved to suit and meet the demands of our clients.
13 Carro (cartrackingsolutionskenya.com)
Car Tracking Solutions Kenya Ltd was founded in 2011 only then as a business idea. The aim being provide GPS tracking Systems for Cars and Vehicles. Ever since we have grown to cover other areas of GPS tracking application. Our strength as the leaders is due to the understanding of technology and quality of our work. Our gps tracking devices gives you up-to-the-minute reports. These include location, direction, speed, cargo and fuel reports.
14 Alltech (Alltechkenya.com)
Alltech offers a wide range of security products include CCTV camera, GPS Tracking device, and vehicle speed governor etc.
15 AFMS (Afms.co.ke)
The core business of Africa Fleet Management Solutions Ltd (AFMS) is to provide Fleet Management solutions which are client oriented and that result in cost savings and increase in operational efficiencies. AFMS systems technology is from E-drive Technology Ltd (Israel), our hardware and software manufacturers.
16 Labos (labostech.com)
Labos Technologies (K) Ltd is a major provider of fleet management solutions for small and mid-sized businesses delivered as software-as-a-service (SaaS). Our solutions enable businesses to meet the challenges associated with managing local fleets, and improve the productivity of their mobile work-forces, by extracting actionable business intelligence from real-time and historical vehicle and driver behavioral data.
17 Speedix (Speedix.co.ke)
SPEEDIX is a leading authorized dealer of Chloride Exide, the global leader in the marketing and distribution of automotive batteries. Road carnage is a major concern in Kenya, through the current innovation in speed governor, spearheaded by Kenya's standards body (KeBs); we believe road carnage, as a result of vehicle overspeeding, will be reduced tremendously.
18 Scantech (Scantech.co.ke)
We are a full automotive electronics service company with the aim of rendering quality and creative automotive solutions to our clients. The primary approach of our company is based on the simple analogy that the success of our clients equates to our success as well.
19 Rivercross (Rivercrosstracing.com)
RiverCross is a vehicle tracking and fleet management solutions provider. We have a dedicated team of highly skilled software engineers, combining over 20 years of international software engineering experience in the field of remote asset management and monitoring.
20 Jendie Speed Governors (jendiespeedgovernors.com)
Jendie isa vibrant company committed to transforming the automotive safety solutions in the world through innovation. JENDIE was incorporated in 2012, to primarily focus on development and fitting of the next generation auto motive safety solutions in Africa and focusing on global markets as well. The company's product portfolio includes Digital speed limiters, Vehicle and motorcycle tracking devices, cargo tracking, fleet management, Fuel Protect solutions and alarms systems which are all continuously improved to suit and meet the demands of our clients.
21 Pinnacle digital speed limiter (pinnaclesystemskenya.net)
Pinnacle Systems specializes in the Sales and Service of Control Equipment and has been among the industry leaders in all types of Control Equipment. Our mission is to Develop and Deploy innovative solutions to assist Fleet-dependent companies to reduce their Fleet Operating costs and Equipment downtime by maintaining a Highly trained, motivated and competent technical team, as well as stocking adequate spares for after-sales service . We continue to re-invest into the development of innovative Fleet technologies and provide first- class customer support Services .In addition we have a flexible and highly trained team of Technicians who are readily available to carry out installation, Service and repairs at your premises if the size of your Fleet demands it.
22 Numeraliot (Numeraliot.com)
Numeral IOT has set up structures in line with manufacturing of electronic devices as well as a technical team for development and production. The corporate culture of the company is to always foster innovation among the staff and through our clients. These innovations provide solutions for the day to day African challenges.
---