GPS Speed Limiter
By gps tracking device In Blog On November 5, 2021
---
Uniguard has been in GPS tracking device and software business since 2009 and UniGuard Technology Limited is established in 2011 to start formal and legal GPS tracker business. 10 years has passed and UniGuard has been working continuously and supportively with worldwide clients, we move and upgrade from one device to another device by keeping our clients and their markets always satisfied with our service and supply. It is a vow and an honor to keep good quality and service as UniGuard.
Questions answered in this article:
1 When do we start officially gps speed limiter business?
2 What is a GPS speed limiter?
3 What is the difference of speed limiter per countries?
4 How does speed limiter work?
5 How does speed limiter get speed?
6 Can speed limit device damage vehicle?
7 Can drivers tamper the speed limiting system?
8 What about UniGuard gps speed limiter features?
When do we start officially GPS speed limiter business?
We were approached by clients firstly from Nigeria around 2011, where the Federal Road Safety Commission (FRSC) as the Lead Government Agency saddled with responsibility of Road Traffic Management aims to create a safer monitoring environment in Nigeria nationwide with implementing of speed limiter device. However at that time, what Nigeria needs is a pure speed limiting device which does not need GSM module to do real time monitoring. So we missed it.
Later around 2015, we were approached clients from Kenya, since National Transport & Safety Authority (NTSA) and Kenya Bureau of Standards (KEBS) advised to implement of speed limiting devices standard on 1st April 2014. The Implementation of guidelines for licensing speed limiter suppliers is released in 21st November, 2018 with revised Standard, KS2295:2018. In order to get license, the products need pass NTSA, CMTE and KEBS. Per the standard, a GPS integrated speed limiting device is required. However, due to the uncertainty of clients's investment on it, we did not start until 2021, and we started it because of Ethiopia GPS speed limiter standard.
Around 2019, Ethiopia GPS speed limiter ES6413:2019 was released to install GPS integrated speed limiter devices on motor vehicles. It is not easy to start a new project. After detailed discussion with potential clients, we started formal design and manufacturing of GPS speed limiter in the middle of 2020. With 2 months continuous hard work, the first version per Ethiopia standard was proposed in September 2020. With client's update, we keep improving the firmware and also software to make it meet the Federal Transport Authority (FTA), and our device helps client pass test and receive license.
What is a GPS speed limiter ?


A speed limiting device is an electronic device fitted in a vehicle to ensure the vehicle maintain a safe speed per road environment. A GPS speed limiting device is a speed limiter integrated with GPS to do vehicle speed limit and real time location monitoring for fleet management.
What is the difference of speed limiting device per countries?
Nigeria: Nigeria needs a pure speed limiting device installed by accredited vendors. Since the device does not need GSM communication module to do real time fleet management, so the cost of it is pretty lower. However, the side effect is the government can not have a full view of installed vehicle performance and it cost extra human power to verify if a vehicle is installed speed governing device or not.
Kenya: Kenya needs a GPS integrated speed limiter. The KS2295:2018 standard is strict and a device has to pass at least 3 different organizations with dozens of test. Any failed or substandard function result in a new test. Detailed test reports shall be offered to help applicant to identify problems and correct them. It takes 2 to 3 months to get a license if all tests are passed. All device GPRS part should exactly meet the standard and all data should be sent to government server in same format. All data of device should be printable with a wired USB printer and can be retrieved on computer by certain commands. (Commands format are fixed, so is the reply to commands.)
Ethiopia: Ethiopia also requires Speed limiter with GPS integrated. A sample and Ethiopia Embassy Stamped Manufacture Authorization Letter is needed to go for licensing. As well, the data should be downloaded via USB stick and printable by wireless Bluetooth printer. The printing format is also fixed. It takes 1 to 2 months to clear the sample unit from customs, and another 2 to 3 months to get license.
How does speed limiter work?
Simply speaking, once gps speed limiting system is installed, it will detect the vehicle speed lively, and display vehicle current information, including speed, status and address to real time monitoring web software. Once the vehicle tends to exceed pre-determined speed, speed limiting device shall warn with bi-bi sound, the moment vehicle speed exceeds the speed limit, it shall immediately limit the speed.
1 Fuel supply control. By controlling power supply of fuel pump, reduce fuel supply to engine when vehicle speed exceeds.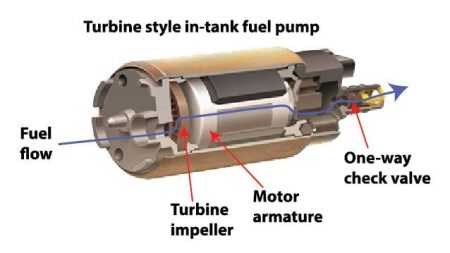 2 Pedal ECU control. Vehicle pedal ECU control unit has 2 signal wires which control the fuel supply to vehicle when pedal is pressed. With certain technology, when vehicle speed reaches speed limit, speed limiter device shall make ECU control goes to speed-idel mode, so as to slow down vehicle.

3 Fuel flow control. For certain vehicles, solenoid valve shall be applied to control fuel flow to engine, so as to limit vehicle speed.

4 Mechanical actuator. For vehicles that cannot limit speed either by fuel control or ECU control, installed the mechanical actuator to give opposite force to pedal, so as to disable fuel adding and slow down vehicle. However, if driver fiercely step on pedal, it shall damage the actuator.

How does the speed limit device get speed?
There are 2 ways to read speed value.
GPS speed. Since limiter device is a GPS integrated system, it can get speed from GPS satellites.
Vehicle signal. Almost all vehicles have a speed pulse wire, by connecting speed limiter pulse wire to the vehicle speed wire, and with proper calibration, speed limiter can get accurate speed from vehicle.
In this case, there are two versions of speed limiting device at speed perspective.
Can the speed limit device damage the vehicle?
Per the sales and installation of clients' update, there is no such damage or worry at all. If there is damage, it could be improper installation. We strongly advise clients to read manual carefully before doing installation.
Can drivers or other unauthorized people tamper the speed limiting system?
The system is normally installed hidden making it hard to be tampered. But if the system is tampered, there is instant alarm at real time monitoring center telling alarm type and location, and the speed limiter shall go to limp mode and limit speed at 40KM/H.
What about UniGuard GPS Speed Limiter Features?
1 Speed Limiter
Enforce to limit the speed of your vehicle if preset maximum speed
2 Tamper proof
Maximum speed is 40km/h if maximum speed is tampered or sensor is cut.
3 Download data
Data can be stored for 72 hours at interval of 5 seconds.
Data can be retrieved by connecting device to computer via USB data port
4 Bluetooth Printer or wired printer
Violations can be printed out for the last one-hour driving. Portable printer prevents drivers from printing
Speed violations, speed wire tamper, power tamper ad antenna tamper can be printed.
5 Violations alarm
All violations will be transmitted to platform.
6 Over speed alarm
When vehicle reaches 95% of preset speed limit, built-in buzzer shall make sound alarm to warn driver.
7 Fuel monitoring (optional)
Monitor vehicle fuel consumption. Need connect with fuel sensor that gives out analog voltage.
Real time fleet tracking Working power: 2W
8 Smart speed limit per areas
User can draw speed fences on web and determine different speed limit to each fences, once vehicle enters certain fence, speed limiter will automatically adjust its speed limit per fence speed limit.
UniGuard can give fast solution to clients per their requirements. We work together to make the whole speed limiting system stable and long lasting.
---